It's amazing that two weeks have passed before I can sit down and update my blog. My visits to the world-wide-web have been limited to
Twitter
and Zuckerberg's
Facebook
.
(Shameless self promotion: Click on the links and feel free to follow me on the former, or add me up as a friend for the latter.)
It just seemed like the muse
Calliope
was too tired to give me inspiration. But I tell you, NOW she is back with a vengeance!!!
[1]
Anyhow, the day after my last post, I went clubbing with my friend
Ricky Tio
and met a new acquaintance,
Marvic Quilet
.
When the newest song of Katy Perry
"Fireworks"
was played by the DJ, my feet just "owned the night" "like the 4th of July." (Ngak.. parang cheesy yung line. Hehehe.)
I really don't know how to dance well but I figured, I wasn't planning on hooking up with anyone anyway so there was no need to impress. :-)
[2]
I'm done reading book 1-6 after the movie installment #2 was released "Harry Potter and the Chamber of Secrets". Book 7 was not yet released during that time, and ever since then, I could not truly appreciate the movies (movie installment 3-6) as much as I did the first two because I already knew what the story was.
Dobby: "In memoriam"
DEATHLY HALLOWS: The Wand, The Stone and the Invisibility Cloak
My favorite HP character: Bellatrix Lestrange
So when book 7 finally came out, I purposefully shunned reading it. I also veered away from friends' conversations that would spoil the last chapter for me.


Moving on, last week, I got tagged in a Facebook status update from Ricky,
Granted, I was the second pick, I didn't really care. I'm such a sucker for free stuff that I immediately said YES.


So yesterday, we finally saw the movie and I can tell you... IT WAS AWESOME!!!


When Voldemort raised that "
Elder Wand
" that signaled the end of the movie, I felt cheated. It just seemed like waiting for 1 more year just for me to finish the saga is cruel.
But what can I do? As much as I wish to get an advanced screening of Part II, I'm sure that copies of that film would be guarded by the most sophisticated levels of security that central banks would envy.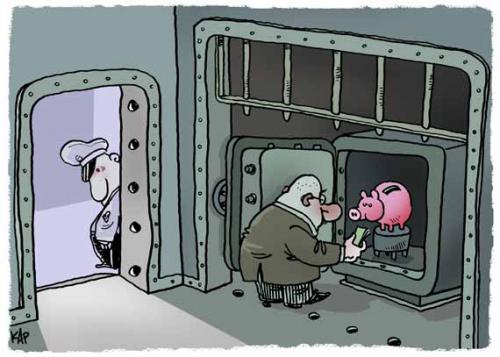 Poor porky.
Now, just to quench my cravings for fantasy-packed adventure, I still have Book 13 of the Wheel of Time Series
"Towers of Midnight"
.
There is nothing better than a few moments spent in fantasy land to take your mind of the bites of reality.


Watch the movie and let me know about how you found it. :-)